1st Class Review of the Mercedes Benz E Class
"Sleek and sophisticated"… is there a better way to describe the Mercedes-Benz E-Class saloon? This car steps ahead of its predecessors and without a doubt is the best of its kind. Motorama's Tia Richards reveals why.
This car really is the business, and the reason why is in its name: class. Mercedes-Benz has always produced good-looking cars and the E-Class AMG Line saloon is no exception. In fact, this model is the CEO of the E-Class range, so let's get down to business.

Cabin talk – The Mercedes-Benz E-Class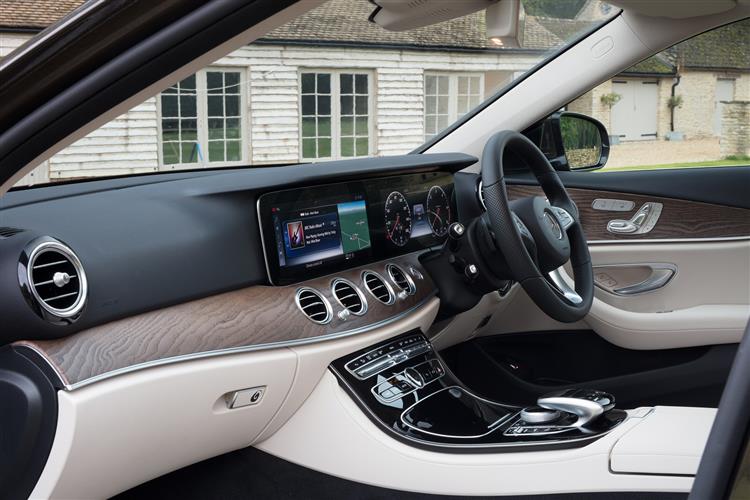 Heaped in sophistication, the E-Class boasts a standard of design that favours luxury in the front AND the back – there are no half measures.
Take the dashboard as an example… set into the quality trim is an infotainment display that takes centre stage. Big and bold, but in a way that isn't so "in your face" the infotainment system stretches over part of a twin 12.3-inch screen (if that doesn't shout "class" then I don't know what does).
Behind the steering wheel (a very nice and effortless-to-use steering wheel) is the other part of the screen which shows the typical instrumentation layout you'd find in any other car – revs, speedometer, warning lights, etc.
Mercedes-Benz give you the option to make it personal with different driving display options. AND – to make your life even easier – this screen can also display your sat-nav system. You can control everything by using a rotary dial OR speaking. Yep, it's packing voice control!
The dashboard also features not one but FOUR central air vents. If you're like me and you get sick of waiting for your car to heat up, Mercedes have you covered. I mean, four air vents are undoubtedly better than the bog standard two, right?
And you'll know Mercedes-Benz thinks comfort is king when you're seated in the E-Class' lavish leather seats that are so deep you practically sink into them. And don't worry, your passengers will get a taste because the leather floods into the back too.
Before we move on, the boot deserves a special mention – 540 litres. I'll say it again… 540 litres! In a classy saloon, a boot that big is just incredible!
There's also the usual tech you'd expect from a modern saloon, including DAB radio, Bluetooth, USB sockets, and plenty more. So, comfort and practicality are ticked off the checklist… what more could you want? How about an exciting drive?

In the driving seat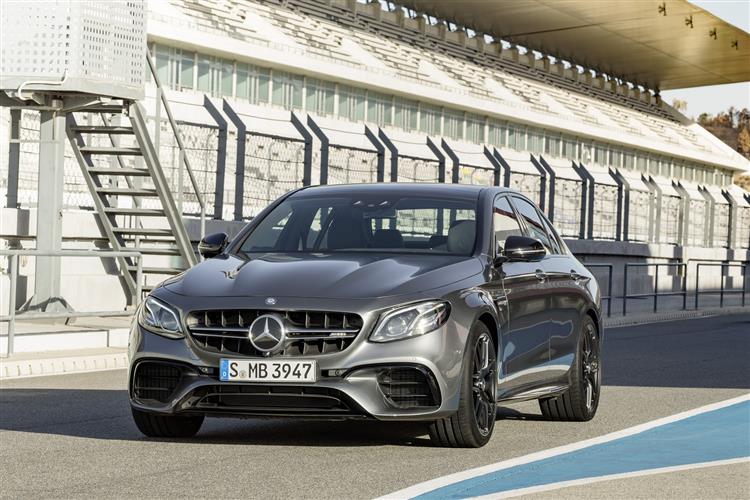 Two simple modes: Comfort or Sport? It's your choice; you pick, and the Mercedes-Benz E-Class saloon will give it to you.
If you choose Sport mode expect steering to be sharp but safe. Although the E-Class' Sport mode isn't raved about, the speed it reaches with the 9-speed automatic gearbox is impressive to say the least.
But if you pick Comfort, the throttle response takes a more subtle, nuanced approach. Still smooth and swift, but heavier on its feet making it feel far more physically close to the road.
Particularly pleasing is that in both modes, the sound of the four-cylinder engine is a satisfying hum, as opposed to the earlier models that, well… chugged.

The best long-distance relationship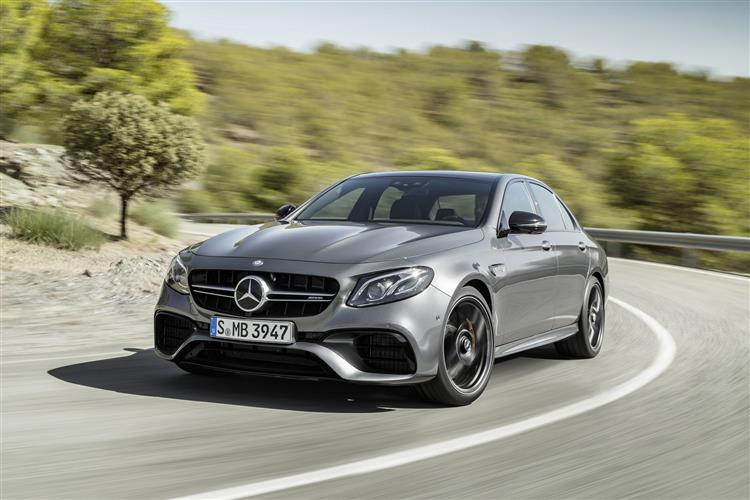 So, how do I sum up the E-Class? First, don't worry, you won't feel sluggish in this saloon. The bed of leather will hug you as soon as you're seated – perfect for travelling long distances – and the engines are powerful and responsive (but when aren't they in Mercs?).
The whole experience of driving the saloon – choosing your driving mode, interacting with the tech, using the space and admiring the trim – will feel smooth, hassle-free and fun. After all, isn't that what we all want from a car these days?
Want to know more about leasing? Read our PCH leasing guide.
Got a question? We bet the answer is in our FAQs.
View our Mercedes-Benz E-Class saloon lease deals.
---