Mercedes Benz Glc Estate: The Flashy Family Car
The Mercedes-Benz GLC is a lovely looking car
Want a family car that will turn heads? Well look no further because the Mercedes-Benz GLC Estate has got it all. If you're after a mid-sized SUV with impressive looks, a powerful performance and an ultra-comfy cabin the Mercedes GLC Estate doesn't disappoint.

The look of luxury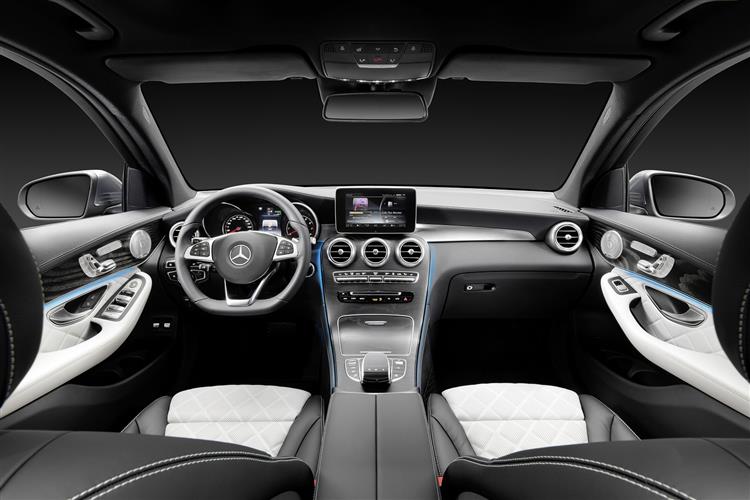 Look we're going to be honest with you… the interior on this car is beautiful. And looks don't lie, so if you don't believe us look at the image we've inserted above…
Just looking at the cabin will make you want to jump with joy. You'll be griped by its gorgeous glossy surfaces and curvy styling. The design of the cabin is distinctive, but it's got a VERY upmarket feel.
Right, let's give you a tour around the cabin…
You will sink into the seats, they're memory foam. Yep, you heard that right, MEMORY FOAM! Who knew that such a thing existed for cars? I know were the experts, but we certainly didn't. We think that leaving your bed in the morning to go to work won't be so bad after all. The seats are practically like mini mattresses how could you not be comfy?
Sorry to rain on your parade, but if you want these memory foam seats you'll have to spend a bit more because they're only included in the premium package. But don't worry, the standard seats will still be super comfortable…
All Mercedes GLC Estate's have raised seating as standard, so you'll still feel in a league of your own when you're on the road. And the front seats have an electric adjustment system, so it's easy peasy to find your perfect position. The adjustable lumbar support also means you won't get backache on long journeys. So, even if you're over six-foot, we can guarantee that you'll still be sitting comfortably thanks to the manoeuvrable seats.
Want to know what else this Mercedes makes the most out of? Its tech.
The GLC Estate has got a 7-inch infotainment screen with a built-in satnav system and guess what? It comes as standard.
But it's big on gadgets too. If you've got a smart phone this will be right up your street. The Mercedes Me app lets you check your car's fuel level, tyre pressure and brake conditions and you can do it all from your smartphone. But do you want to know what's really impressive? The app will even alert you to parking spaces as you drive past them and you won't even have to park it yourself (yep, it even parallel parks) – say hello to remote parking. Could your life get any easier?

It's far from basic in the back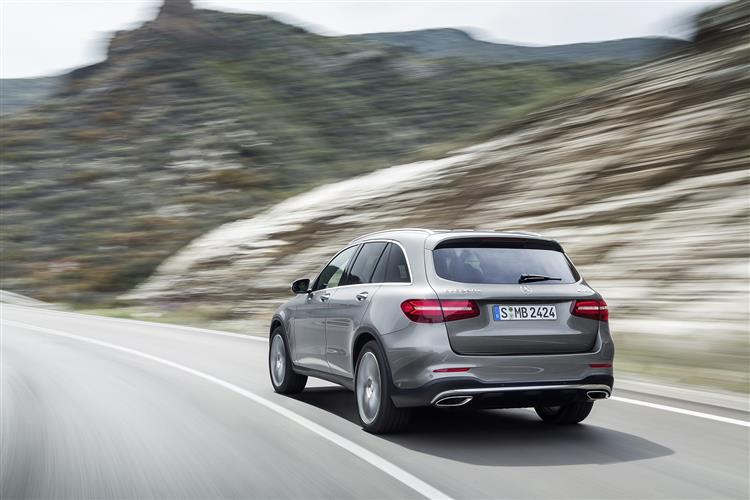 Comfort is key in the back too. There's loads of legroom and you certainly won't be cramped if your tall.
And as for storage, you'll find lots of space to stash those all-important bits and pieces for long or short journeys.
If you want to go all out, the GLC's premium package comes with a stunning two-piece panoramic sunroof. You can just picture driving about on a summer's day, basking in the sunshine. The panoramic sunroof optimises the spacious feel of the GLC.
But the biggest thing is the boot…
The Mercedes GLC Estate can hold 550-litres of weight, so fitting large luggage items like buggies is no problem. Its low boot lip means you can make easy work of loading and unloading and the powered tailgate is handy for when you've got your hands full.
And, if you need even more space, the back seats fold down flat in a three-way split, giving you a massive 1,600-litres of boot space.

Let's go for a drive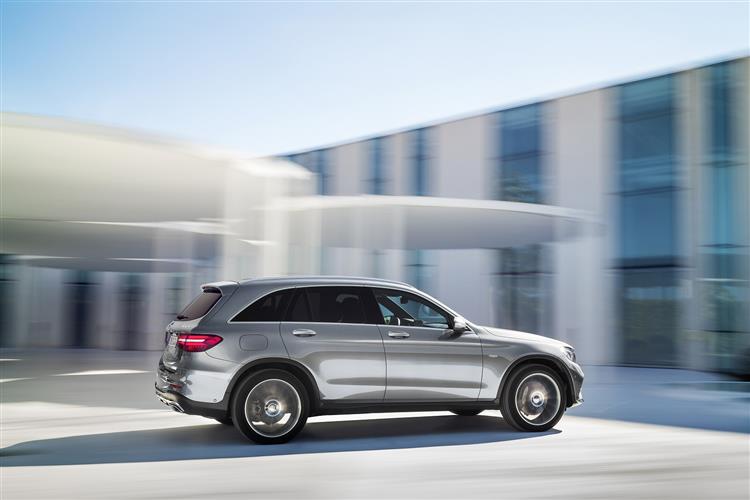 So, we know it looks fantastic, but how does the Mercedes GLC Estate drive? We're pleased to say it lives up to expectation – the ride is ultra-smooth, and it handles rough terrain with ease. The Mercedes 4MATIC system (aka four-wheel drive) is designed to bring superior handling and balance.
As for performance, there isn't too much difference between the GLC 220d and GLC 250d. The former can reach 0-62mph in 8.3 seconds, while the more powerful GLC 250d takes only 7.6 seconds. The GLC 250d does pack a more powerful punch of engine performance, but the lower powered model is still fast.
Of course, safety is a priority for a family car and the GLC Estate is packed with loads of safety features. There's ISOFIX points in the rear, dual-stage airbags, and Attention Assist – a clever monitoring system where the car will alert you if your movements suggest you're getting drowsy.

Falling in love with this family car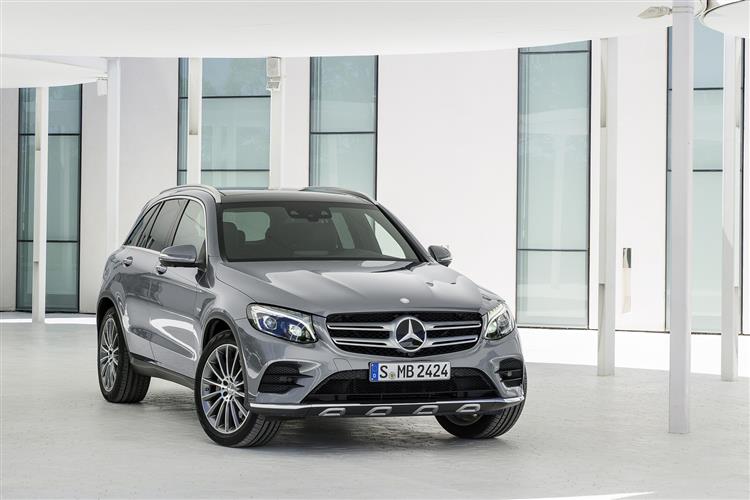 We've really fallen for the Mercedes GLC Estate. For a family car, it's hard to find better – it's spacious, luxurious and comfortable with a practical design that makes it a perfect fit for a busy family lifestyle. The all-wheel drive means it can handle wherever you need to go with ease. And as for that sun-roof, there's no better way to say style. What's not to love?

Want to know more about leasing? Read our PCH leasing guide.
Got a question? We bet the answer is in our FAQs.
View our Mercedes-Benz GLC Estate lease deals.
---