Which Sunday Times Motor Award-winning car should you lease?
The Sunday Times Motor Awards 2018 winning cars have been announced – and you can lease SIX of them from Motorama right now! Motorama's Tom Roberts reports.
200,000 votes were cast in 2018's Sunday Times Motor Awards, and the winning vehicles have been crowned – find out which brand-new cars you can lease from us right now, and what we really think about them winning the award!
Jaguar I-Pace: Car of the year/ Green car of the year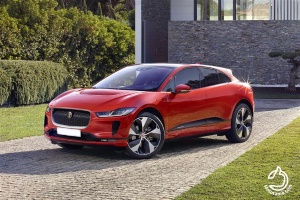 Huge congrats to the Jaguar I-Pace which stormed to win car of the year AND green car of the year. The Sunday Times described Jaguar's long-distance EV as "a ground-breaking car for the industry as a whole".
At Motorama, we think that considering it offers a range of 292 miles on a single charge, is a faster accelerator than nearly all other Jags, and packs a high-tech digital interior pulled from at least 10 years in the future, while still being fun to drive, makes it a clear and deserving winner!
And being an EV, the I-Pace was a clear contender for green car of the year which it nailed too. Described by The Sunday Times as combining "thrilling performance with a reassuringly impressive range". We love it and are pretty sure that cars like this will convince more drivers to join the electric revolution – especially as the Tesla Model 3 prepares to make its entrance and the Autorama Group steps up its EV offering.
Range Rover Velar: SUV/ Crossover of the year

There's something about the Range Rover Velar that means you always knew it was going to be a winning car – and now it is!
Arguably the first utility vehicle that hugs the road like a coupe and does it with style, the Velar was described by The Sunday Times as "the most handsome" car in the Range Rover line – even more popular than the Evoque.
We're huge fans of the Velar – outside it looks like a sleek sports utility vehicle that can corner like a sports car, and inside it's like walking into an Apple shop. Perfect!
Volvo V60: Family car of the year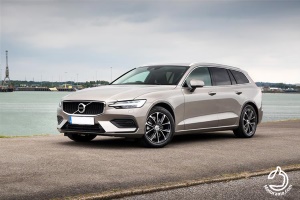 Think family car, and today you're going to be thinking about the Volvo V60 – and who can blame you? It's the Sunday Times' family car of the year!
The Sunday Times said the V60 "has curves in all the right places", adding that the interior is incredibly stylish too. Digital instrumentation, touchscreens, clever storage, a HUGE boot…the list goes on.
I can't tell you how deserving we think the V60 is of this award…but to give you an idea of its popularity I can tell you that I'm already eyeing this up as my next family car!
Mini 5-Door Hatch: City/ Small car of the year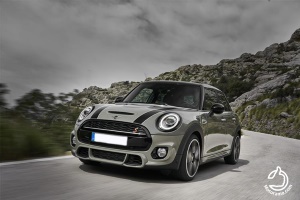 I mean, who can honestly say they don't like the Mini 5-door Hatch? Put your hands down…it's just won an award.
If you're looking for a first car – or even a second car – then The Sunday Times can't recommend this gorgeous little hatchback high enough. The best way to describe the feeling you get when you drive as a Mini is like a "free spirit", says the Sunday Times, adding "but in all other respects this is a thoroughly grown-up small car".
We had one in recently and I was first in line for a test drive – it was a great drive and the keys had to be bribed out of my hands!
Land Rover Discovery: Best dog-friendly car of the year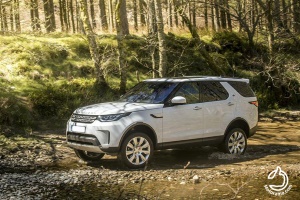 Another showing for a sports utility vehicle on this list is the irreplaceable Land Rover Discovery – proving that big 4-wheel-drive vehicles are not just for farmers, they're for dog lovers too!
This feels like such a niche award, but with the British love of dogs being a clear and oft-spoken fact it feels right that such a British vehicle won this award. The Discovery has bags of room, comfort in heaps and over 1,100 litres of room.
The Motorama team was convinced it was the perfect winner because one pre-delivery additional option you can choose is a "Pet Pack" that includes a partition, quilted liner, a pet access ramp (really!) and a portable pet shower!
Nissan Qashqai: British-built car of the year
Where would the SUV/Crossover category be without the Nissan Qashqai? It's a British-built bastion of the automotive sector, and an incredibly popular car in its own right – it jump-started a category all on its own which is now flooded with competition…yet, here it is!
Half a million are built at Nissan's plant in Sunderland ever year, and the Qashqai is estimated to have brought nearly £4b worth of capital investment into the UK's economy over its lifetime.
And what do we think? Well, our customers are mad for the Qashqai, not necessarily because it's excellent value for money, primarily because it's just a great car – we even pulled their thoughts together into a top 5 list of reasons to drive a Qashqai!
To read the full list of winners, head to The Sunday Times' full article here.
Want to find out more about how car leasing works, we've got a guide for that? We've got loads of content and vehicle reviews in our blog you might find helpful too.
---