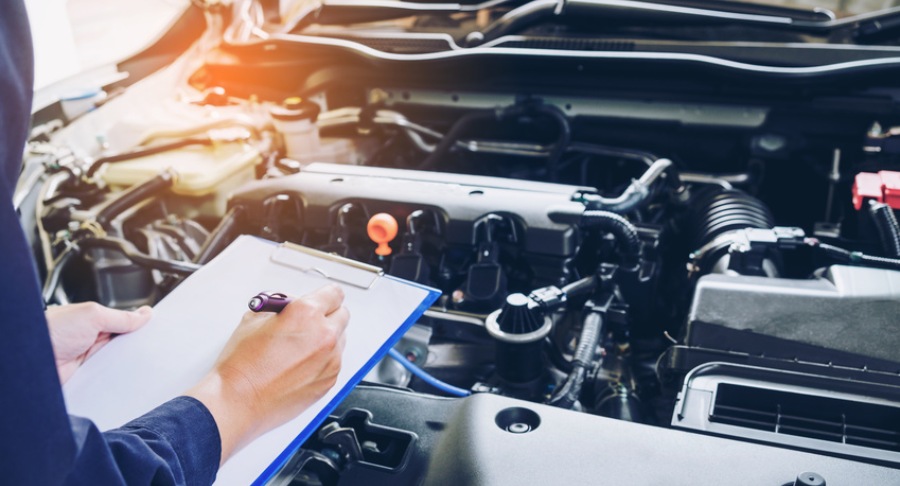 When you lease a new car, you're expected to keep it in good condition so that when you hand it back to the funder, it's in decent condition for them to sell. But, what determines 'fair' wear and tear? And, who decides whether your car is in a good enough state or not?!
Before you return your car at the end of your lease, it will be evaluated for any damage that falls outside the standard fair wear and tear BVRLA guidelines. Don't panic though…finance companies expect there to be wear and tear on a car that's been used for a few years.
Here's 8 top-tips to make sure your car is looking fresh and ready to go on the day of collection:
Clean the inside and outside of the car on the day of collection. If the car is dirty on the day of collection, the inspection may have to be rescheduled.
Check for scratches or dents in the daylight and when the car is fully dry, so that you don't miss anything before the inspection.
Assess for damage on the car side on because you're much more likely to see damage if you look down the panels from this angle.
Check all the extras – mirrors, windows lamps and the roof.
Ask a mate! They might spot something that you miss.
Personal belongings have to go...air fresheners, shoes, coats and umbrellas - the lot!
No bad smells - make sure the car doesn't smell because this will affect the resale value.
If in doubt, check it out! If you suspect there is an issue with your car, check it out as it could cost you more if you leave it until after the inspection.
What happens on the day of collection?
Before the car is collected, you'll be visited by someone from the leasing company and they'll check and agree on the condition of the car, noting any damage down.
You'll be asked if you're happy with what's written on the collection sheet, and if there's a disagreement about the condition of the car, you can choose to pay for another examination by an independent engineer.
In this situation, if the engineer votes in your favour the BVRLA will give you a full refund for the cost of the extra examination. Here's some guidelines so you know what's acceptable...
Yes: Whether you go for alloy wheels or steel wheels, minor damage up to 25mm in length is acceptable - wheels must meet minimum legal requirements.
No: Major damage to side walls or uneven tread wear, plus any other damage to wheel surface.
Yes: Little scratches that aren't directly in the driver's eye line.
No: Cracks and chips in the glass - and scratches inside the driver's direct eye sight.
Yes: Minor damage, providing no paintwork is damaged.
No: Large cracks or missing wing mirrors.
Yes: Clean and tidy with only slight wear through everyday use.
No: Permanent stains or tears
Yes: Minor scuffing is acceptable (up to 25mm in length).
No: Major scuffing with broken paint, dents and cracked areas.
Yes: Minimal areas of chipping, light scratches up to 25mm in length (relative to the car's age). Small dents up to 10mm (with paint unbroken).
No: Major chips or scratches over 25mm in length that expose metal. Multiple dents on a single panel are also not acceptable.
The residual value of your car is based on the years that you drive it, as well as the wear and tear that they would expect from its age and usage. And, there's no 'one size fits all' when it comes to wear and tear - each funder will have slightly different standards for what qualifies. As long as you follow these top-tips, you're off to a great start!
Your next steps
The most exciting bit is yet to come! When you're making these final arrangements, it's time to start looking for your next brand-new car! Choose from a wide range of makes and models on our website, upgrade to the latest and greatest car - whatever tickles your fancy, there's something for everyone.
Check out our best car lease deals.
Want to know more about leasing? Read our leasing guide.
Got a question? The answer will be in our FAQ page.